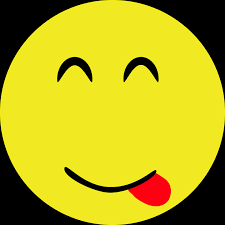 Sherri Nichols brought the next two treats to our November 2016 General Membership Meeting. Both were delicious and recipes were requested by members. Thank you for sharing, Sherri!
Pumpkin Chocolate Chip Muffins
1 2/3  cup of flour

1 cup of sugar

1 tablespoon pumpkin pie spice

1 teaspoon. baking soda

1/4 teaspoon baking powder

1/4 teaspoon salt
Add to dry ingredients:
2 eggs

1 cup of pumpkin

1 stick butter or margarine, melted

1 cup of chocolate chips
Mix together, fill cupcake pans (I butter the tins)
Bake at 350 till batter pulls away from sides. I use different size pans, so it depends.
Click here for a printable copy: http://deerpathgardenclub.org/wp-content/uploads/2016/11/Pumpkin-Chocolate-Chip-Muffins.pdf
Butterscotch Brownies
4 tablespoons melted butter

1 cup dark brown sugar

1 egg

1/2 teaspoon salt

3/4 cup flour

1 teaspoon baking powder

1/2 teaspoon vanilla

1/4 cup coconut

1/2 cup nuts
Mix and spread in buttered 8×8 pan
Bake 350 degrees for 25 minutes, then cool
Spread with caramel icing
Caramel Icing
1/2 cup butter

1/2 cup brown sugar

1/4 cup milk or 1/2 and1/2

1 3/4 -2 cups powdered sugar

1 teaspoon vanilla
Melt butter until brown. Add sugar and cook, stirring until sugar is completely dissolved. Pour in milk, stir and cool. Add powdered sugar and vanilla. Beat until thick enough to spread.
Click here for a printable copy: http://deerpathgardenclub.org/wp-content/uploads/2016/11/Butterscotch-Brownies.pdf