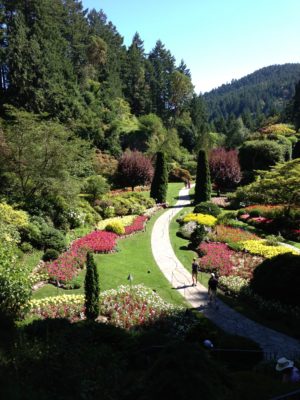 Have you ever visited a garden so special that you wish to share it with your garden club friends back home? Or, maybe you would like to inspire others with unique sightings along the way. Then this page is for your!
Nearby or far away, manicured or natural, a single flower or full garden–all favorite photos from any season are welcome! Members are invited to share just one to three photos that showcase the beauty of gardens, flowers or interesting plant life you've seen that you would like others to enjoy. Please include a few words describing where the pictures were taken and a bit about the subject, if appropriate.
---
The Holiday Wreaths of Colonial Williamsburg, VA…
…are a relatively new tradition as people living in the 18th century did not decorate so lavishly as we do  now, nor would they have "wasted" food for something so frivolous as a door decoration. However, it has been one of the more popular attractions in Colonial Williamsburg, or as the locals call the historic restoration area, "CW." Ribbons are awarded for those wreaths deemed extra special. Of the few pictured, which is your favorite?
Visited by Judi Lindgren
Photos Credit: Judi Lindgren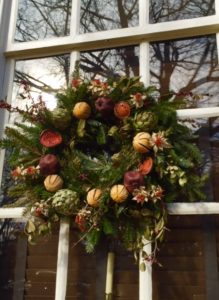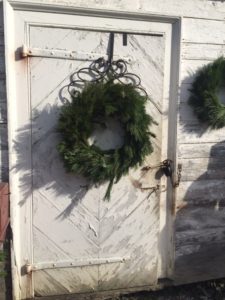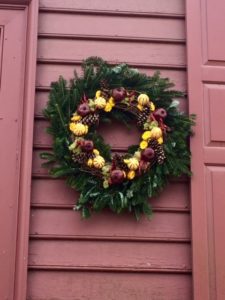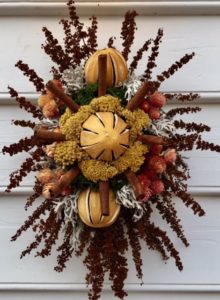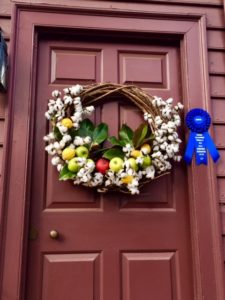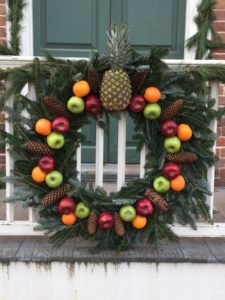 ---
A Private Garden Walk Extraordinaire!
Going out and about also includes a socially-distanced visit to a friend's garden. Sherri Nichols visited former DGC Member Lynn Pru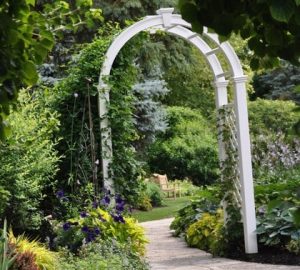 itt's garden and those who know Lynn also know what a great garden she has created! As in past years, Lynn's garden is a visual delight in all ways. Not only is she a master gardener, she is a very special friend to many as she warmly welcomes all to tour her special paradise!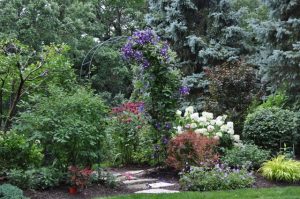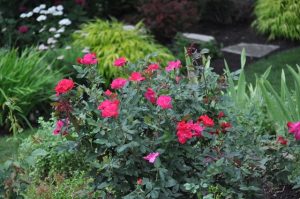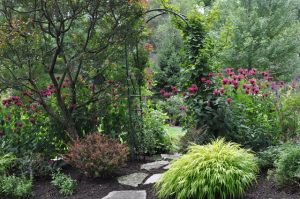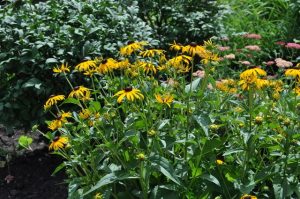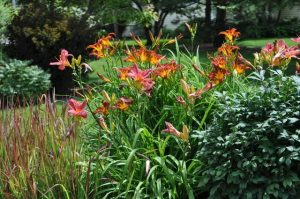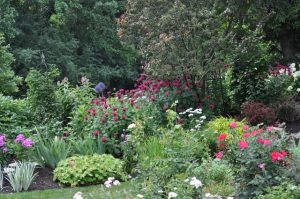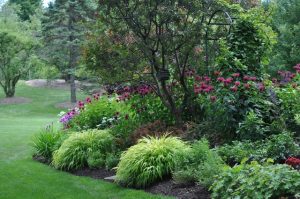 ---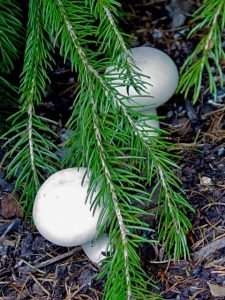 Marge McClintock, Photographer of Fungi!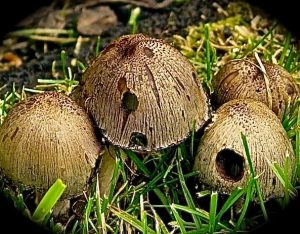 The weather conditions have promoted fungi in our yards. Even our club president, Cindy,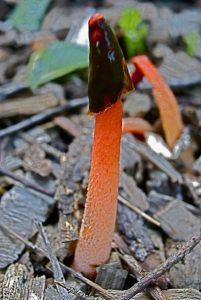 mentions a mushroom attack in her President's Message. Member Marge McClintock, an exceptional photographer, captured these mushrooms growing in her garden. Why grow flowers when you can get these for free?
---
Chick Hayman and Bonita Friedland Are Helping the World…One Butterfly at a Time!
Since most travel has been curtailed during this pandemic, members have looked for other ways to stay entertained and informed. Chick Hayman and Bonita Friedland have enjoyed butterflies. Bonita planted a butterfly garden. And, Chick has taken it a step further by raising monarchs! Check out her new baby that recently emerged.
Bonita's Butterfly Garden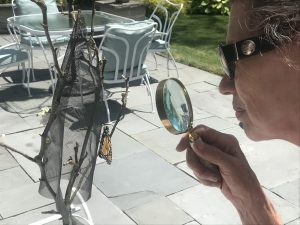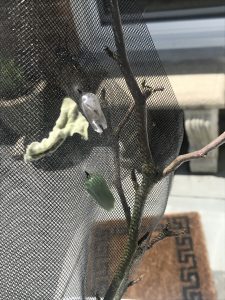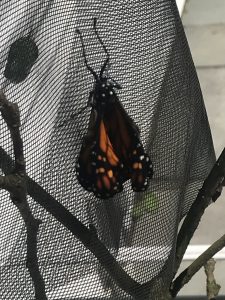 Chick's New Baby!

---
Where did you shelter in place during the Pandemic of 2020? Clearly, some of us were luckier than others and I don't mean who could find TP available online! Nancy Knollenberg was in Key West!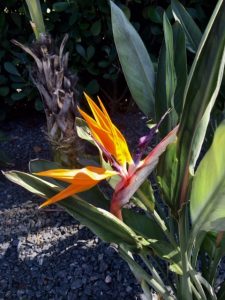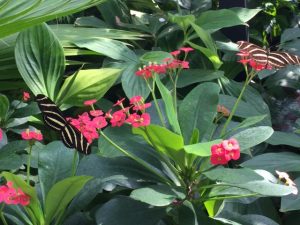 ---
Nancy Knollenberg visited the Chicago Botanic Garden and viewed the Garden Club of IL District IX Garden Show. Wow! What artistic talent on display!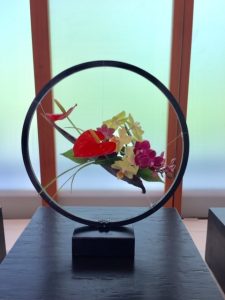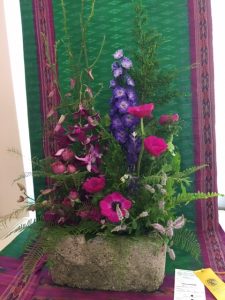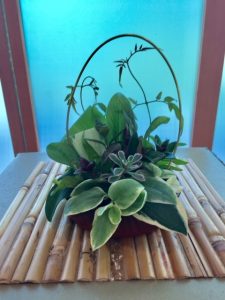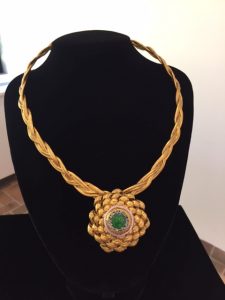 ---
Bonita Friedland LOVES Mohonk Mountain House, located  amidst 40,000 acres of pristine forest in the Hudson Valley, 90 miles north of New York City. After looking at her photos, you can see why she adores this place.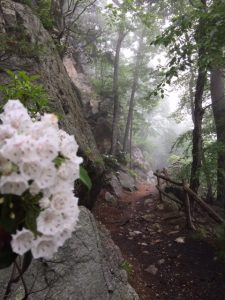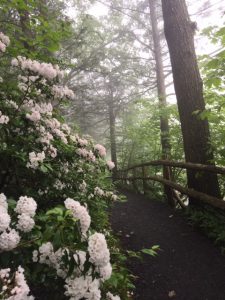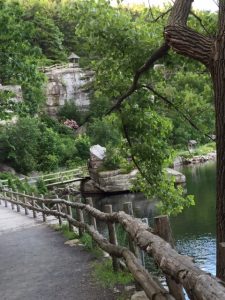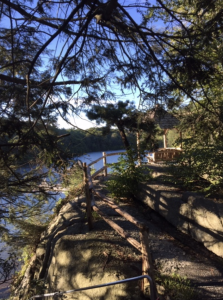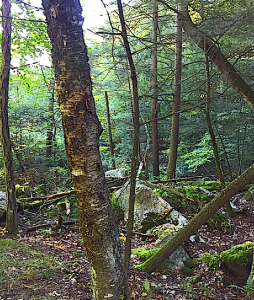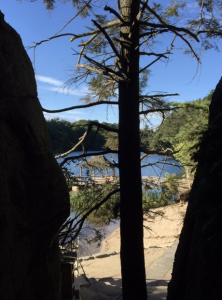 ---
Nancy Knollenberg visited the Orchid Show at the Chicago Botanic Garden and captured some beautiful images.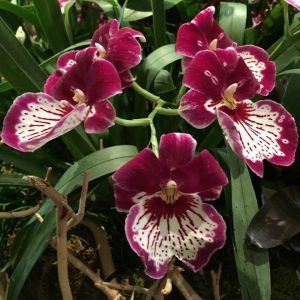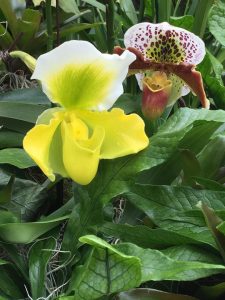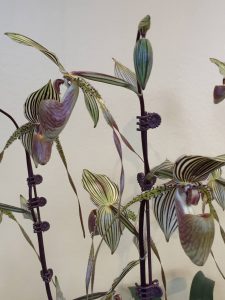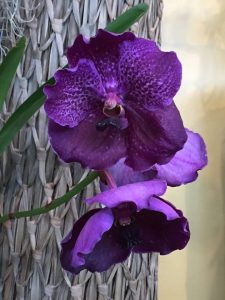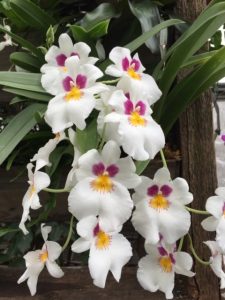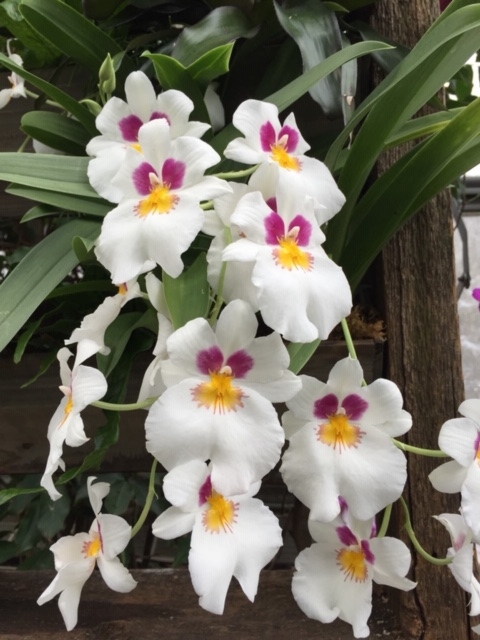 To go see these beauties, visit the Chicago Botanic Garden and tour The Orchid Show, February 9 through March 24.
---
Sylvia Dunbeck was on the road again, this time to Japan. In addition to hugging sumo wrestlers  (and, who among us would not "grab" such an opportunity?) Sylvia mostly behaved herself and also took time to take photos of lovely Japanese flower arrangements.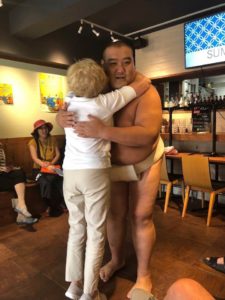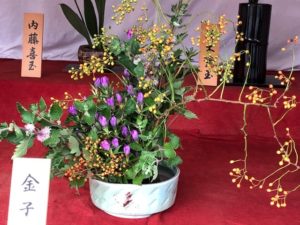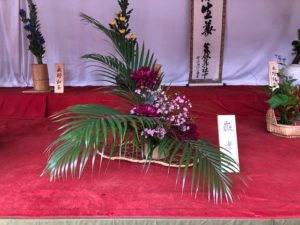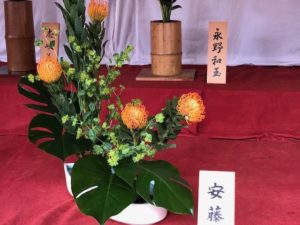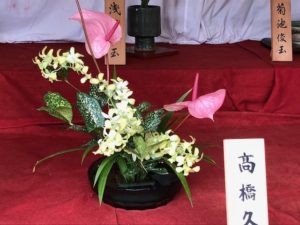 ---
Sylvia Dunbeck visited Texas recently and spent time at the Lady Bird Johnson Wildflower Center. Do you remember, "Plant a bush, a shrub, or a tree"? Lady Bird was instrumental in asking for billboards to be replaced with wildflowers along our country's highways. Thank you, Lady Bird, and thank you, Sylvia for sharing your photos with us!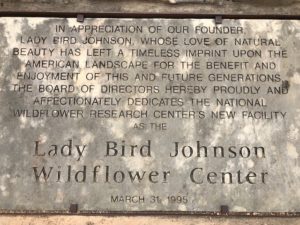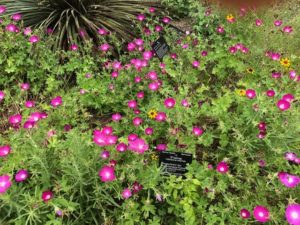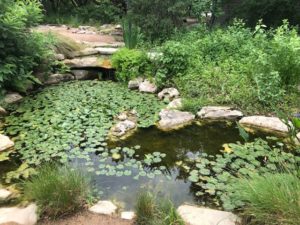 ---
Nancy Knollenberg visited Harbor Island in the Bahamas.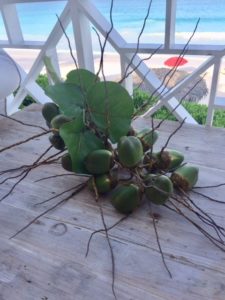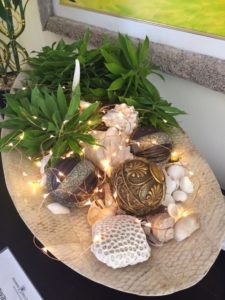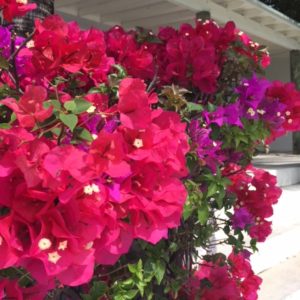 ---
Lynn Pruitt loves Tucson, AZ, where she enjoys her winter garden while the rest of us are dealing with snow and cold! Beautiful, Lynn…our master gardener of the southwest!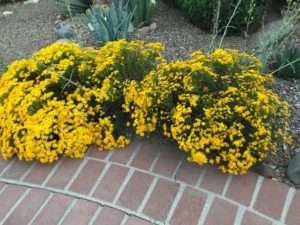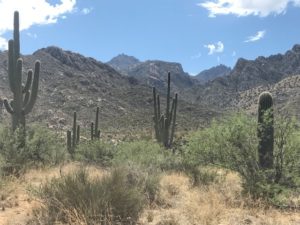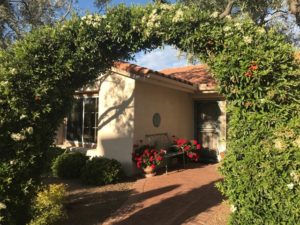 ---
While the rest of us were freezing, Jan and Steve Richman spent time at La Quinta in Rancho Mirage!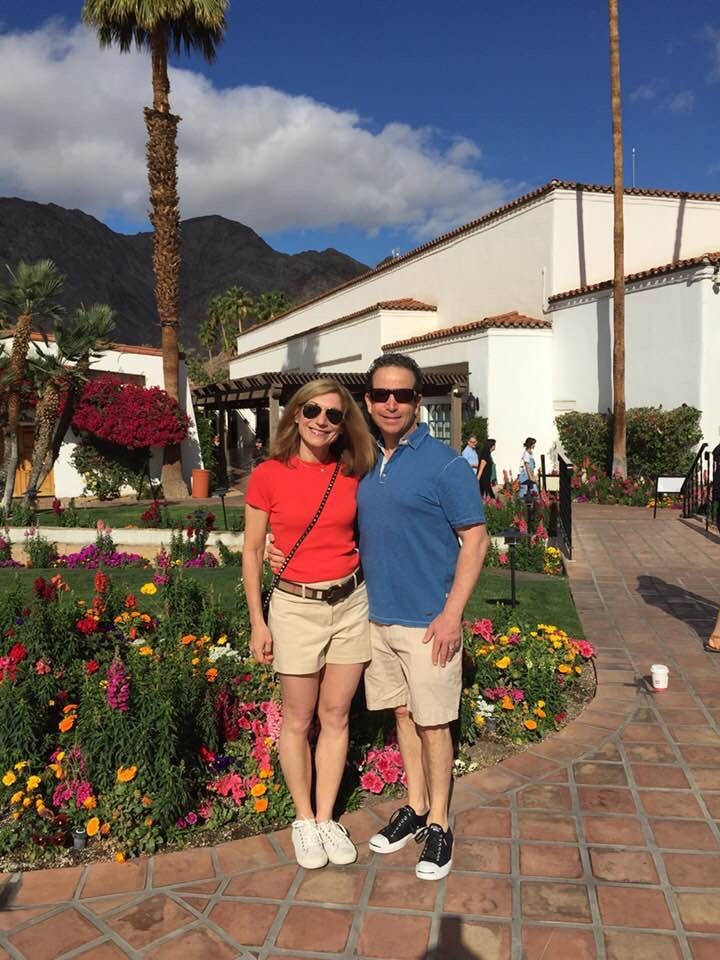 ---
Judi Lindgren Visited Cannon Beach, Oregon
While these photos may not show plants and foliage, the outcropping of rocks in the Pacific Ocean, especially at sunset, looked like giant flowers of the sea.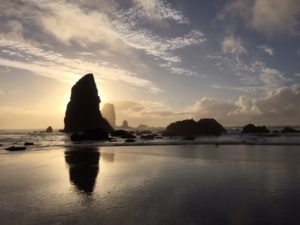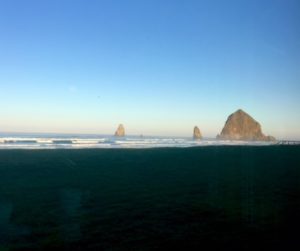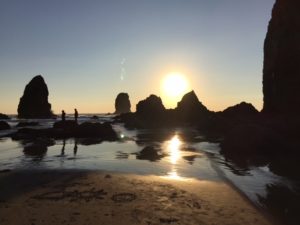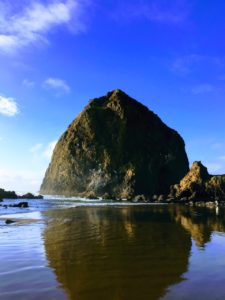 Photo Credits: Judi Lindgren
---
Sherri Nichols Visited The New York Botanical Garden
Photos Credit: Sherri Nichols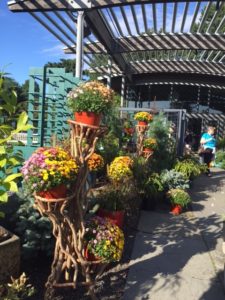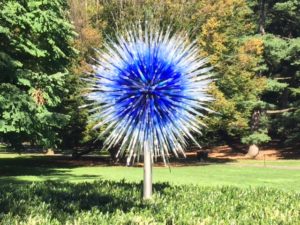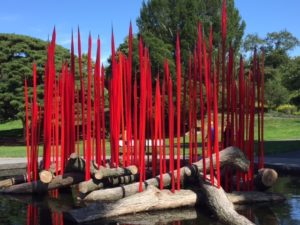 ---
Bonita Friedland recently visited the Mohonk Mountain House in the Shawangunk Mountains  in upstate New York.
(Click the orange link to learn more about this resort.)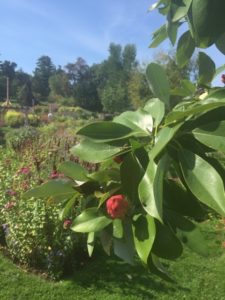 Photos Credit: Bonita Friedland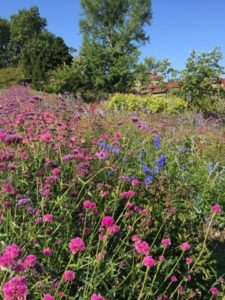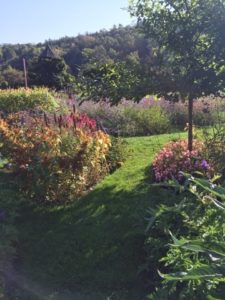 ---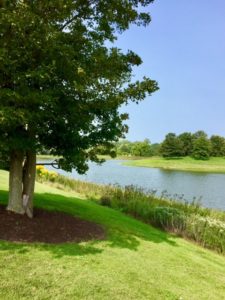 It is always beautiful at the Chicago Botanic Garden, but the end of summer brings special joys–intensely colorful plants from Brazil in a special planting exhibit, a tranquil spot overlooking the pond, bees busy pollinating, and so much more. How lucky we are to have this treasure so close to home!    
Photos Credit: Judi Lindgren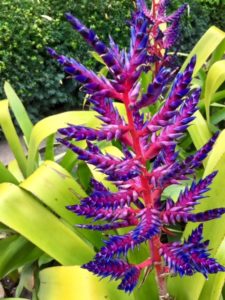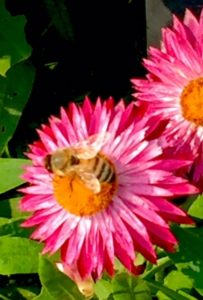 ---
As you all know, one of our club's missions is education. And, Kay Friedberg is sure doing a great job fulfilling her duties to that end with her own most adorable grandson! What a cutie!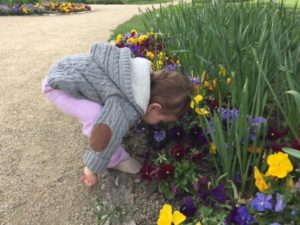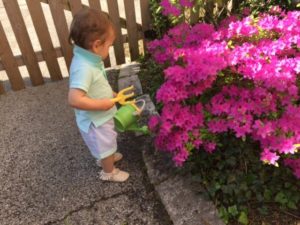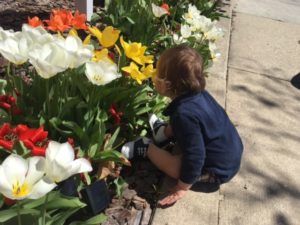 ---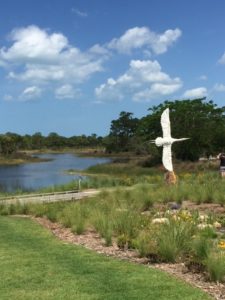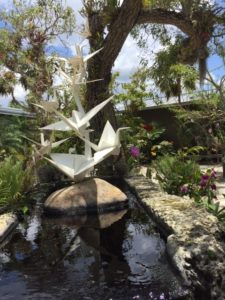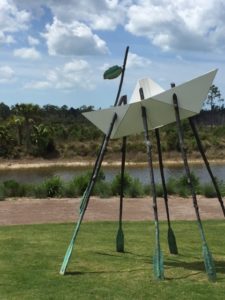 Karen Angelbeck visited the Naples Botanic Garden and took these spectacular photos of large sculptures "planted" throughout the gardens.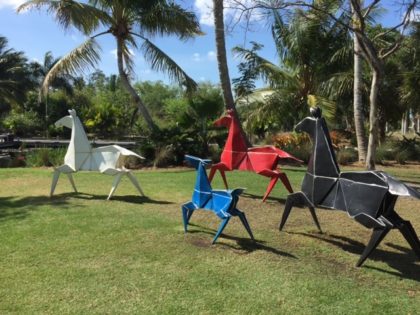 Karen went on to say that this exhibit is now at the Morton Arboretum and may come to the Chicago Botanic Garden this summer.
---
Barb Moore captured these spring beauties at the Deerpath Inn in Lake Forest. If this doesn't make your day shine, nothing will. Thank you for sharing, Barb!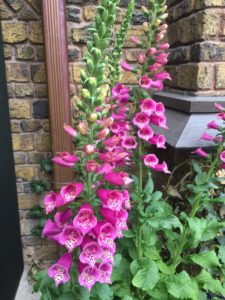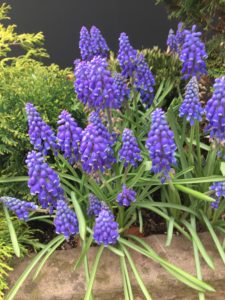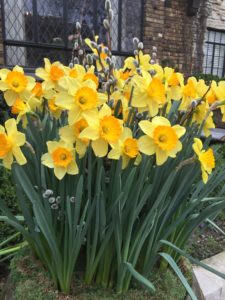 ---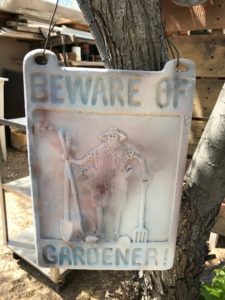 Lynn Pruitt attended a garden walk in Tucson, AZ.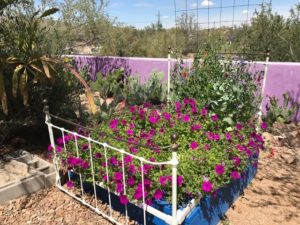 ---
Sherri Nichols found a garden in bloom in an unlikely place–the Lego exhibit at the Museum of Science of Industry!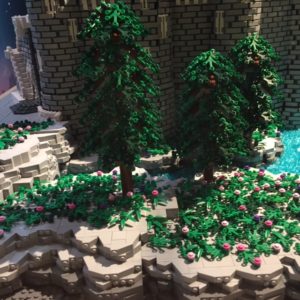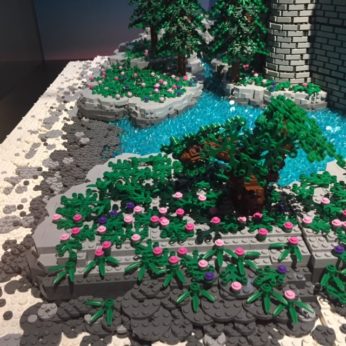 ---
Sylvia Dunbeck found this in Venice, Florida, proving once again that gardeners are very caring people!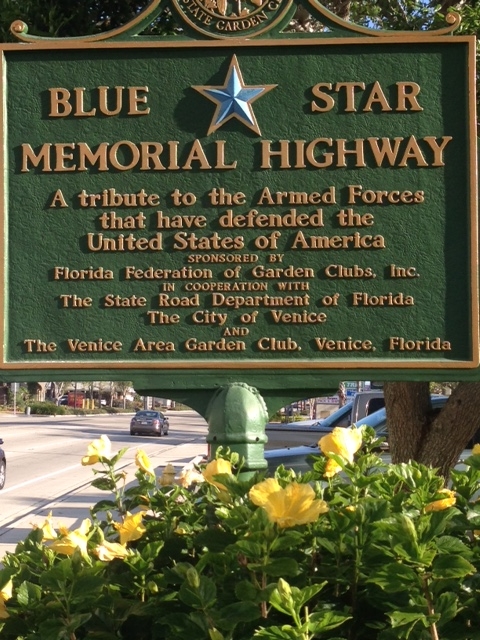 ---
"While the north sleeps, the south blooms,"  reports Elizabeth Hamilton from Florida!
Her bougainvillea, orchids, and grapefruit tree are doing quite well!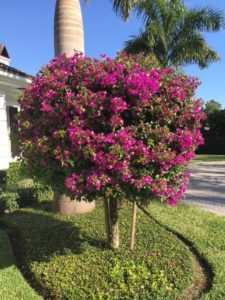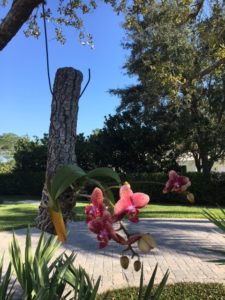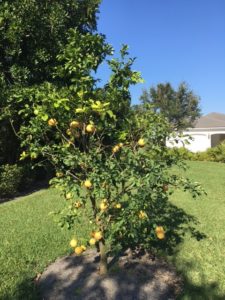 ---
Lynn Pruitt's breathtaking view from her Arizona home. I think I see Lynn out there looking for those two pots of gold!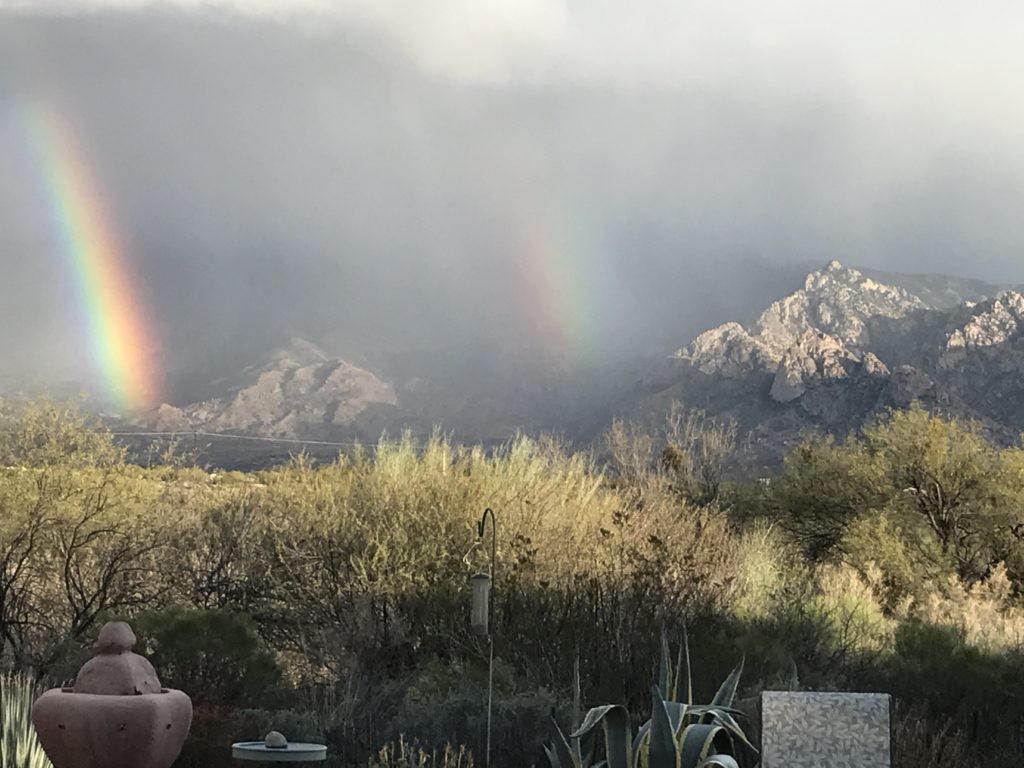 ---
Member Noel D'Orazio and her husband Hal at Marie Selby Botanic Gardens in Sarasota, Florida.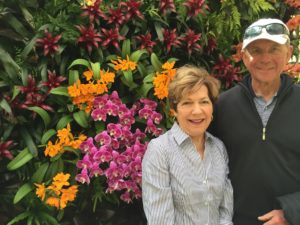 ---
Orchids in Naples!
Rosemary Mc Donough grew orchids on the side of her palm tree at her home in Naples, Florida, and KayFriedberg was so intrigued, she tried it too! One of the best parts of joining Garden Club is learning from one another!

Rosemary's Orchid
…and, ta da!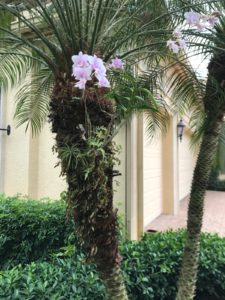 Kay's Orchids
---
The Butchart Gardens
Visited by Judi Lindgren
Photos Credit: Judi Lindgren 
These gardens are so beautiful, it is worth a trip to the Pacific Northwest just to spend a day in garden heaven. If you are in or nearby Vancouver, Canada, take a ferry or biplane to visit Victoria. The Butchart Gardens are a short bus or car ride away in Brentwood Bay and are open all year. Many tour operators offer daytrips and can help you plan your visit. Here is a link: http://www.butchartgardens.com