Welcome to Deerpath Garden Club of Lake Forest!
Ex hortorum cultu, patientia, sapientia et amicita florebunt…
Through gardening, patience, knowledge and friendship will blossom.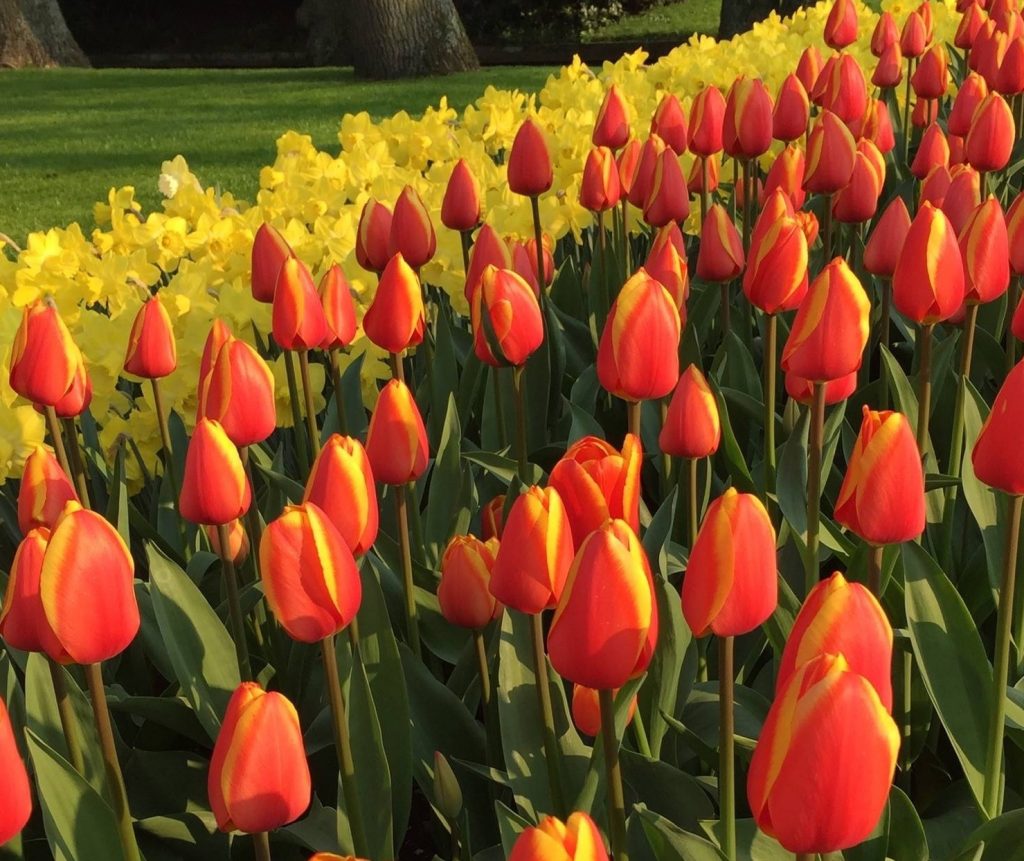 Welcome Spring! 
Photo Credit: Nancy Knollenberg                          
---
We've heard that talking to plants helps them grow. Try singing to your emerging shoots instead. Click on the arrow under the vase of tulips to the right to listen to one of this gardener's favorites,
"Hurry! It's Lovely Up Here,"
 performed by Barbara Harris in the 1965 Broadway production of 
On a Clear Day, You Can See Forever,
with music by Burton Lane and lyrics by Alan Jay Lerner. Continue listening as you scroll down this page to view the slideshow and see our new Spotlight feature!
(The song cuts off when you leave the page.)

The club has adopted the yellow rose as "our flower." Maybe this could be "our song!"
😉


Click on the arrow above, turn up the volume, and hum along, knowing that winter will soon be gone! Stay on this page to finish listening. If you want to read the lyrics of this garden-themed song, click here: "Hurry! It's Lovely Up Here"

---
Members' Slideshow

Every season brings pleasure when we stop to look around. This month, pictures show early signs of spring. Photo credits: Peg Determan of her blooming amaryllis; Sylvia Dunbeck of an engraved stone taken at the Naples, FL Zoo and flowers near Charleston; Nancy Knollenberg, gorgeous tulips in the Netherlands; Judi Lindgren of crocus, buds and shoots; Michele Montgomery of a centerpiece; and Cindy Ramadan's photos at Elawa's greenhouse.  To read the lovely poem on Sylvia's stone, hover your cursor over the photo to pause the slideshow.

Click on the arrows to move to the next slide or move your cursor away and the pictures will advance.
"I have a garden of my own,
Shining with flow'rs of ev'ry hue;
I lov'd it dearly while alone,
But I shall love it more with you."
~ Thomas Moore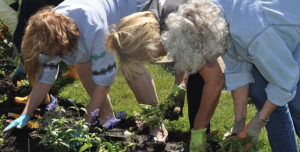 "Alone we can do so little, together we can do so much."
~Helen Keller
---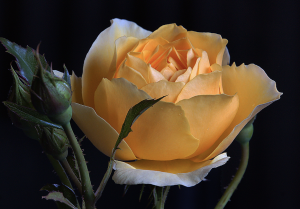 We Are…
The Deerpath Garden Club of Lake Forest, a garden of friends serving the Lake Forest/Lake Bluff Community
We Share…
Educational programs with our membership and community
We Contribute…
Design and maintenance of civic gardens
Time, talent and funds toward local civic beautification projects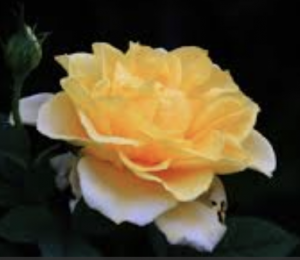 ---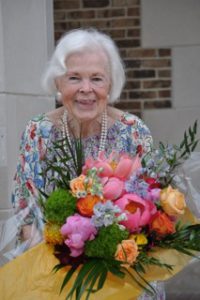 Photo Credit: Sherri Nichols
A photograph of the late Priscilla Billington, along with words of tribute have been installed in the lobby of the Telegraph Road Train Station.

---

The Spotlight is on Members in Naples, Florida
One of Our Special Interest Groups
This month, our spotlight is focused on our members spending time in Naples, FL.  This is the second outing in Naples. Watch for a third in 2020!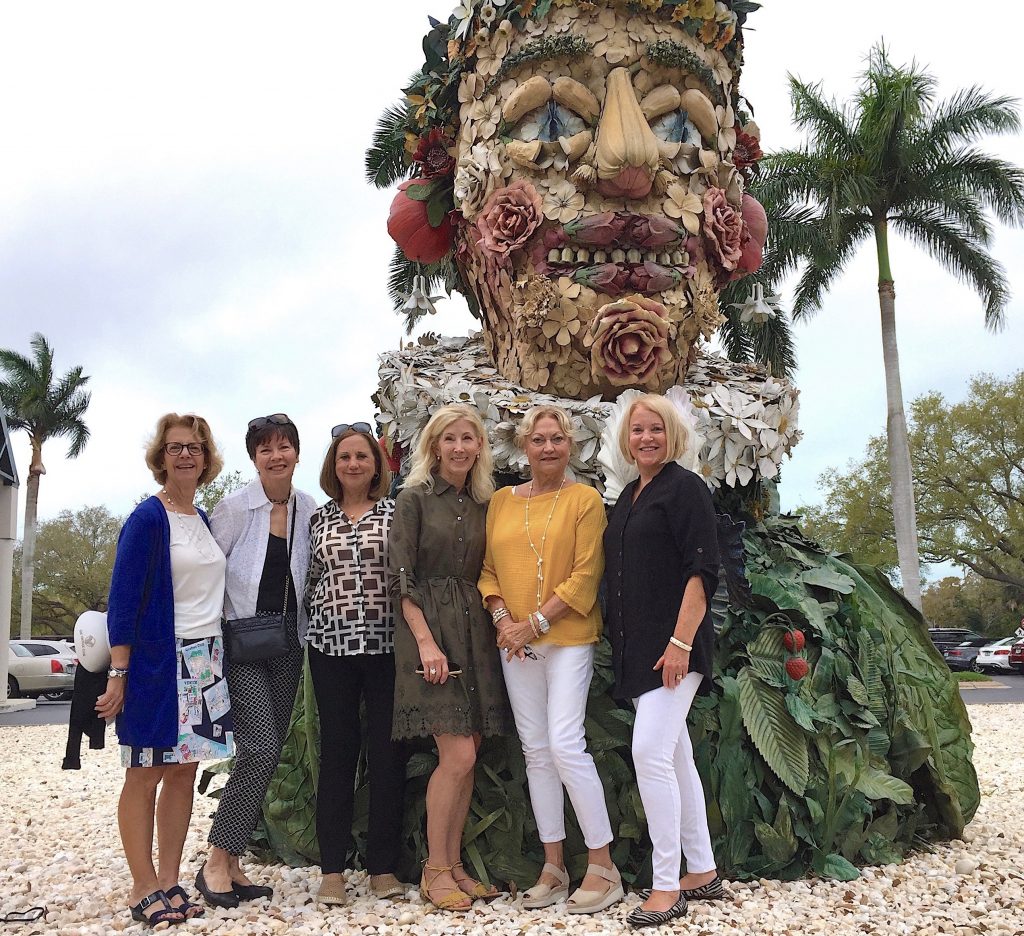 On March 5, members of the Deerpath Garden Club who were in Naples, got together for a fun day that included a program and lunch. The group included Karen Angelbeck, Mary Carlson, Jane Detgen, Joanne Ehrenberg, Kay Friedberg, Rosemary McDonough, Vera Purcell and friend Jane West. 
---
Announcements about  various special interest groups are made at our general meetings, on the website, and/or via email. All are welcome–the more the merrier! So, be on the look out, explore your interests, and come join the fun! Interest groups are open to all members and are self-funded (meaning pay as you go if a fee is needed to cover costs.)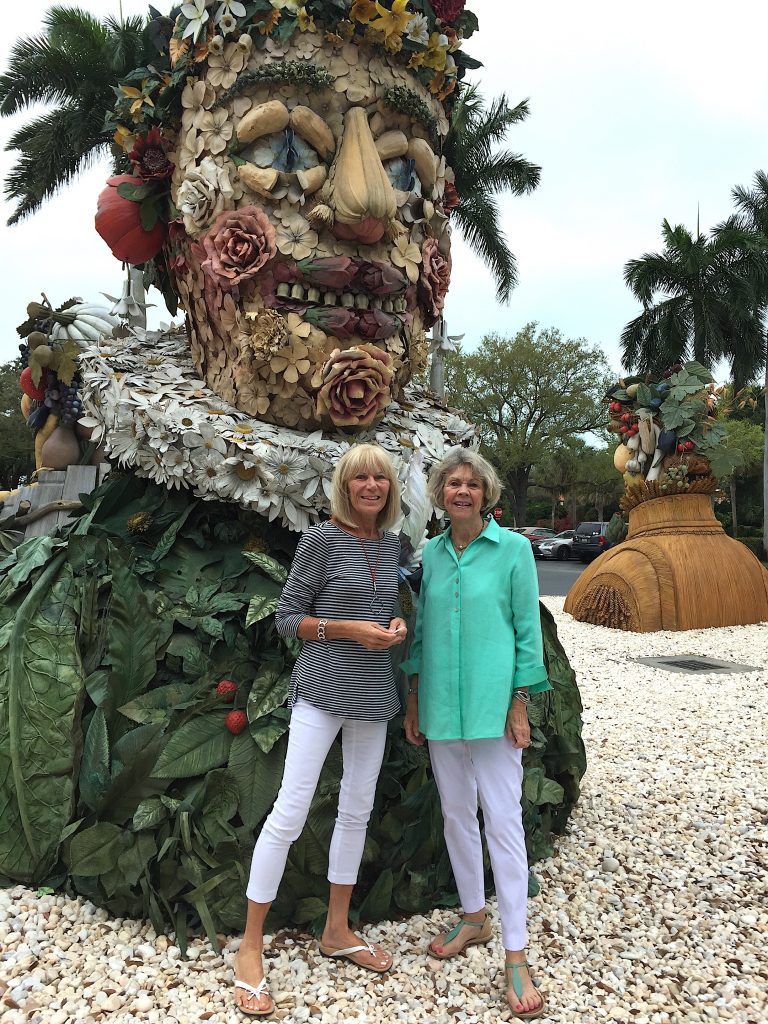 They went to Artis Naples to view the large-scale Philip Haas "The Four Seasons" colossal sculptures–natural forms made of moss, ivy, trees, bark, flowers and leaves presenting four human portraits, each representing an individual season. 
The group also had a docent-led tour of Isabelle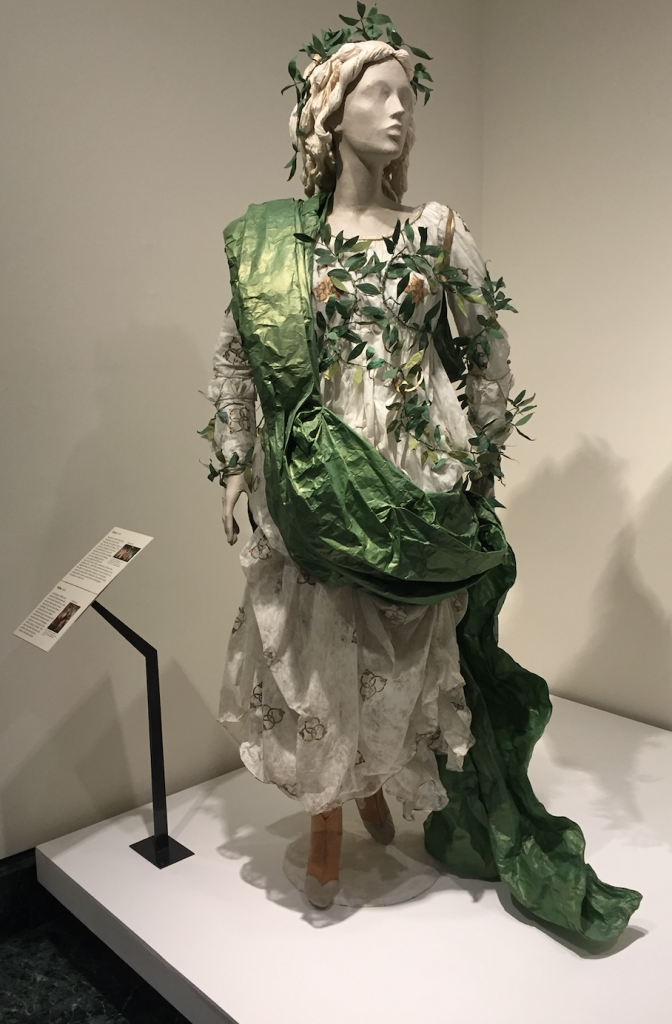 de Borschgrave's, "Fashioning Art from Paper,"  an exhibit that included dozens of historic gowns and costumes all made entirely of paper, including the pearls, flowers and intricate details on each piece. 
---
Ready for spring cleaning? Don't forget to clean your garden beds as well. This short video provides excellent spring clean-up tips for all gardeners, especially the novice gardeners among us.
---
To plant a garden is to believe in tomorrow.

                                                                                      ~Audrey Hepburn
Deerpath Garden Club of Lake Forest
Calendar of Events 
Special Note:
Only dates are listed. Program details can be found in the Member's Section of this site.
2018-2019

June 28, 2018 Annual Celebration Luncheon at Conway
August 23, 2018               Board Meeting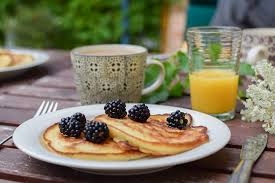 August 30, 2018               Opening General Meeting with Breakfast
September 20, 2018       Board Meeting
September 27, 2018       Veggie Garden at Lake Forest Place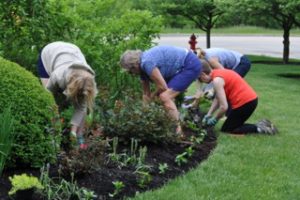 October 17, 2018          Ladies' Night Out
October 18, 2018             Board Meeting
October 25, 2018             Putting the Garden to Bed
November 15, 2018        Board Meeting
Thursday, November 29, 2018     Making Your Holiday Arrangement
December 5, 2018          Holiday Luncheon and Show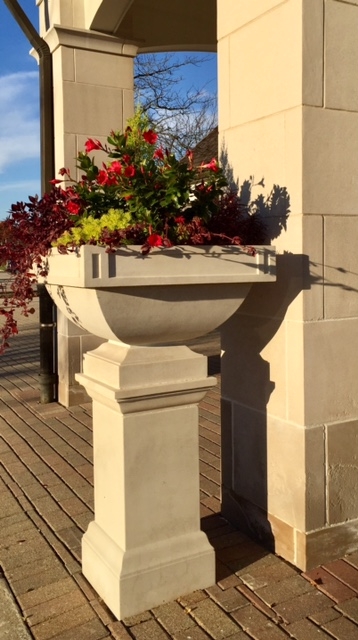 January 24, 2019            Board Meeting
January 31, 2019            Random Acts of Flowers

February 21, 2019         Board Meeting
February 28, 2019         Barb Untch, Floral Artist
March 21, 2019               Board Meeting
March 28, 2019               Gardening Tips with Chalet
April 18, 2019                  Board Meeting
Tues., April 23, 2019      Dahlias with Corney Morgan…note the date change!
May 23, 2019                  Board Meeting
May 30, 2019                  Planting West Train Station Garden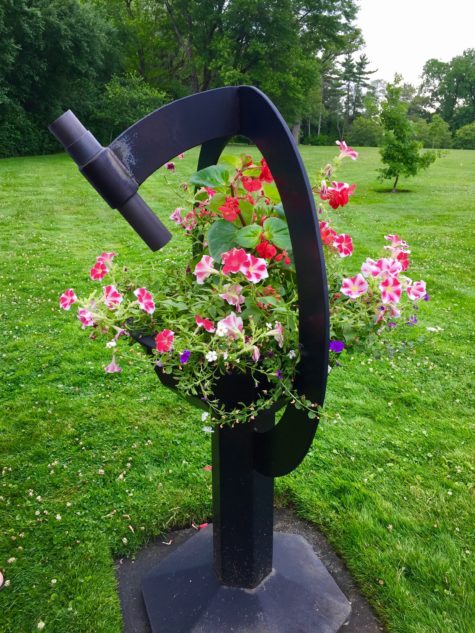 June 19, 2019                New date for our club's New Garden Dedication, Garden Tours, & Luncheon

---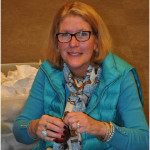 Cindy Ramadan, DPGC President /2015-2019
---

To access a printable copy of the site map of the public portion of this website, click here: Site Map of DPGC Website
---
Click on the picture below to contact us: