Welcome to Deerpath Garden Club of Lake Forest!
Ex hortorum cultu, patientia, sapientia et amicita florebunt…
Through gardening, patience, knowledge and friendship will blossom.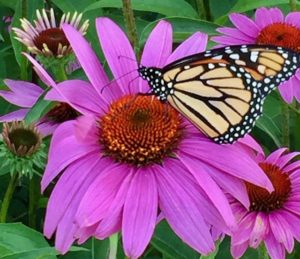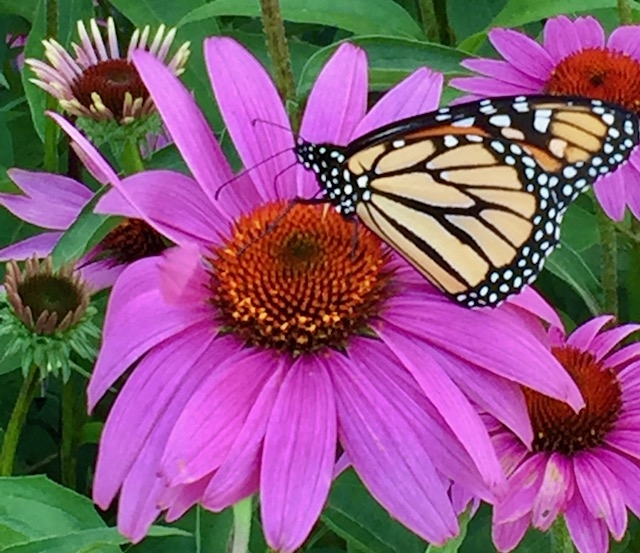 Photo Credit: Judi Lindgren
---
Members' Slideshow
This month, as spring turns to summer, enjoy photographs taken by Nancy Knollenberg, Jan Lorenz, Bonita Friedland, Judi Lindgren, and Cindy Ramadan! Go to our photo gallery to see pictures of our annual garden planting and our special volunteers who gave time to making bouquets at Random Acts of Flowers. Also, check out our travelers' photos in Garden Corner's "Out and About." Finally, watch out…Sherri might take your photo next!
The slide show will pause if your cursor hovers near the picture. Move your cursor away, and the picture will advance. Or, click on the arrows.
"I have a garden of my own,
Shining with flow'rs of ev'ry hue;
I lov'd it dearly while alone,
But I shall love it more with you."
– Thomas Moore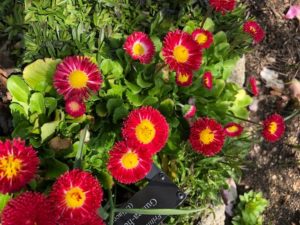 "Alone we can do so little, together we can do so much."         ~Helen Keller
We Are…
The Deerpath Garden Club of Lake Forest, a garden of friends serving the Lake Forest/Lake Bluff Community
We Share…
Educational programs with our membership and community
We Contribute…
Design and maintenance of civic gardens
Time, talent and funds toward local civic beautification projects
---
Saving the Redwoods


Studying the DNA of Giants…
Mapping the Genome of the Giant Redwoods
This video segment was originally shown on
CBS Sunday Morning, July 1, 2018
---
On a related topic, the Mariposa Grove, home of giant sequoias in Yosemite National Park re-opened this month after a multi-million dollar restoration. This video originally aired on CBS This Morning.
---
Grave Gardening
(Yes, you read that correctly.  I know, I was surprised, too!)
Source: CBS Sunday Morning, April 22, 2018
Please enjoy this five minute video about a dedicated group of volunteers who "grave garden" in a mid-19th century cemetery in Philadelphia. It is inspiring!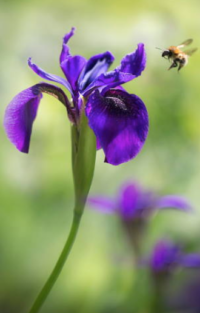 ---
Svalbard Global Seed Vault, aka "The Doomsday Vault"
Thank you, Sherri Nichols for providing the following. In the past couple of years flooding has occurred, putting the global seed vault in peril due to climate change. Vigilance is needed to protect this amazing collection of our world's seeds. Check out the article by clicking on the link as well as watching the short video clip below.
https://www.theguardian.com/environment/2017/may/19/arctic-stronghold-of-worlds-seeds-flooded-after-permafrost-melts
Click on the video to go inside the Svalbard Global Seed Vault, located in the Arctic Tundra, burrowed into a mountain. It contains 1/2 billion seeds from countries all over the world, to safeguard the world's food supply in the event of a global disaster.
                                                                                                         Source: CBS Sunday Morning
(Click on the arrow and if the screen is black when the page opens, look for the arrow on the lower left and click on it. The video will begin.)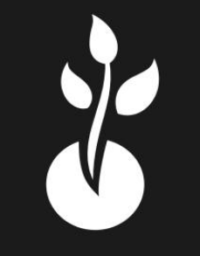 ---
The Deerpath Garden Club of Lake Forest is most grateful to the late Priscilla Billington, a long-time Lake Forest resident and a 35-year member of our garden club.  Because of her donation, the public enjoys the beautiful urns that grace the west doors of this train station.  We honor her spirit and her life and thank her for her generosity.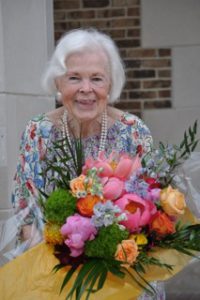 Photo Credit: Sherri Nichols
A photograph of the late Priscilla Billington, along with words of tribute have been installed in the lobby of the Telegraph Road Train Station.
---
To plant a garden is to believe in tomorrow.

                                                                                      ~Audrey Hepburn
Deerpath Garden Club of Lake Forest
Calendar of Events 
Special Note:
Only dates are listed. Program details can be found in the Member's Section of this site.
2018-2019

June 28, 2018 Annual Celebration Luncheon at Conway
August 23, 2018               Board Meeting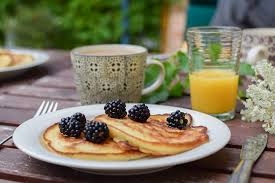 August 30, 2018               Opening General Meeting with Breakfast
September 20, 2018       Board Meeting
September 27, 2018       Veggie Garden at Lake Forest Place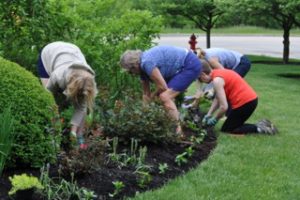 October 17, 2018          Ladies' Night Out
October 18, 2018             Board Meeting
October 25, 2018             Putting the Garden to Bed
November 15, 2018        Board Meeting
Wednesday, November 29, 2018     TBD
December 5, 2018          Holiday Luncheon and Show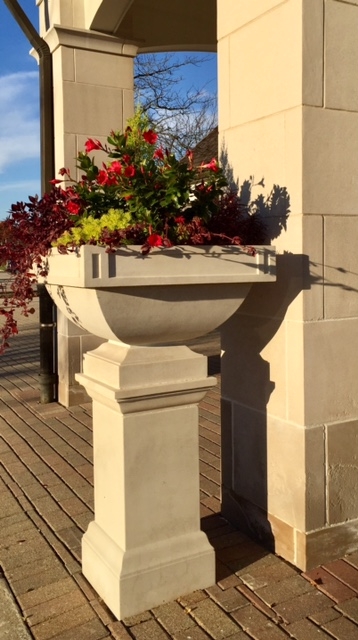 January 24, 2019            Board Meeting
January 31, 2019            TBD

February 21, 2019          Board Meeting
February 28, 2019         TBD
March 21, 2019               Board Meeting
March 28, 2019               TBD
April 18, 2019                  Board Meeting
April 25, 2019                  TBD
May 23, 2019                   Board Meeting
May 30, 2019                  Planting West Train Station Garden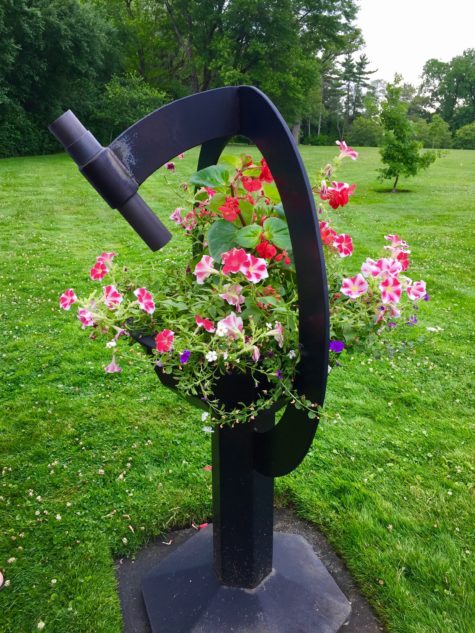 June 27, 2019                        Garden Club Luncheon

---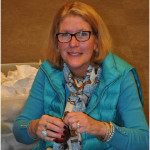 Cindy Ramadan, DPGC President /2015-2019
---

To access a printable copy of the site map of the public portion of this website, click here: Site Map of DPGC Website
---
Click on the picture below to contact us: