Welcome to Deerpath Garden Club of Lake Forest!
Ex hortorum cultu, patientia, sapientia et amicita florebunt…
Through gardening, patience, knowledge and friendship will blossom.

Sunrise, sunset…the seasons change and the years fly by.
"I think that to one in sympathy with nature, each season, in turn, seems the loveliest."
― Mark Twain
Photo Credit: Judi Lindgren                        
---
Members' Slideshow
One can find beauty in every season. Winter, with its dark days, also has glorious sunsets. Christmas lights still bring joy, long past  the holiday. Colors in our gardens have muted, but can still be found if you look hard enough. Enjoy some music as you view the slides and scroll down the page.
Click on the arrows to move to the next slide or move your cursor away and the pictures will advance.
---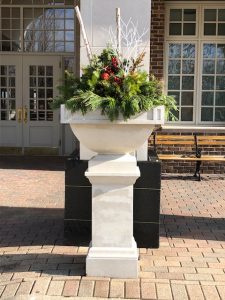 Photo Credit: Sherri Nichols
Thank you, Cathy Douglas, for planting our Telegraph Train Station Urns with each change of seasons.
---
"I have a garden of my own,
Shining with flow'rs of ev'ry hue;
I lov'd it dearly while alone,
But I shall love it more with you."
~ Thomas Moore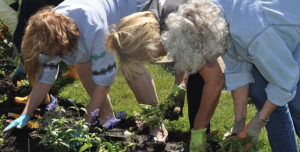 "Alone we can do so little, together we can do so much."
~Helen Keller
---
We Are…
The Deerpath Garden Club of Lake Forest, a garden of friends serving the Lake Forest/Lake Bluff Community
We Share…
Educational programs with our membership and community
We Contribute…
Design and maintenance of civic gardens
Time, talent and funds toward local civic beautification projects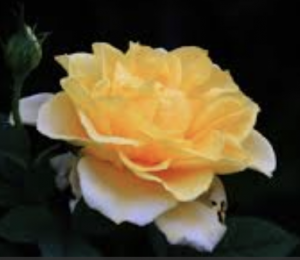 ---
Did you know…?
Our Lake Forest Library has a "seed library" with seeds for vegetables and other wild plants. Check it out. Thank you to member Marge McClintock for this tip!
---
The Spotlight is on…  



Our Recent Program from the International Crane Foundation, a non-profit in Baraboo, Wisconsin
Click on the picture of the Black Crowned Crane from Africa to visit this foundation's website. It is an impressive facility doing amazing work, which includes research, education, and all they can do to preserve these incredible birds, such as the endangered whooping crane along with swans, herons, and egrets. The black crowned crane is just one of many vulnerable cranes on exhibit in very natural settings. There are 4.5 miles of walking trails, interactive exhibits, and more. Would you like to view what you would see and do before you decide
to drive north? Check out these two brief video clips: Click here for the first video and here for the next.
A grand opening of their much expanded facility is scheduled for this summer on June 27, 2020.
---
We are always looking for more ideas! What's yours?
Be on the look out, explore your interests, and come join the fun! Inter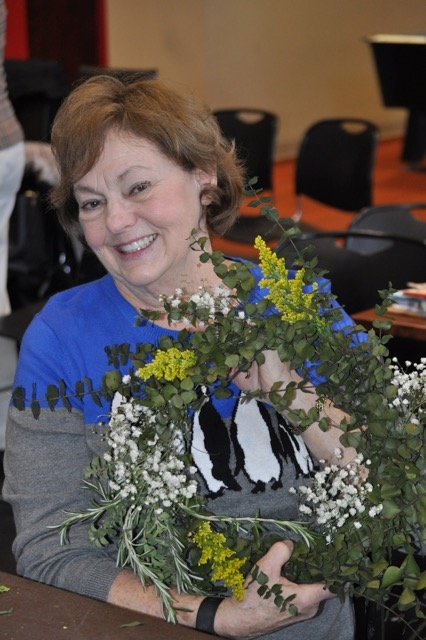 est groups are open to all members and are self-funded (meaning pay as you go, if a fee is needed to cover costs.) 
So, what is YOUR special interest? Do YOU have an idea? If so, contact Nancy Ferch, our Special Interest Chair. Over the past couple of years, our club has offered special interest groups as a great enhancement to our monthly programs. Any member can form a group and the activities can range from "one and done" to a series of events, such as a trip to a farmers' market in the city, a museum outing with lunch as part of the day, learning yoga at the train station garden, and more. Each activity gives members a chance to meet, socialize, and do something fun and garden related in a small group.
Members have said they have a chance to get to know one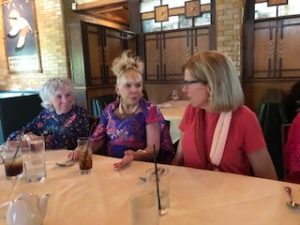 another in a way that deepens friendships. Announcements about  various special interest groups are made at our general meetings, on the website, and/or via email. All are welcome–the more the merrier! And, we would love to post the next outing here.
---
Are you on Facebook, Garden Friends?  If so, you may want to join a public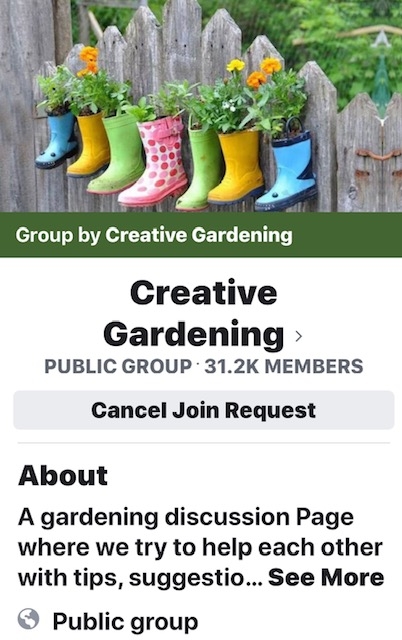 Facebook Group entitled, "Creative Gardening."  
https://www.facebook.com/groups/227863754365305/
It is a lot of fun to skim! Members are from all over the country and range from novice wannabe gardeners just getting started to master gardeners with obvious expertise. Almost every post has a photo from the member's own garden. Some posts are clever or funny while others ask for advice with helpful answers given by other members. Many posts may spark an idea for you. Since this is a public group, you do not need to ask permission to join, but you must have a Facebook account. Check it out.
---
To plant a garden is to believe in tomorrow.

                                                                                      ~Audrey Hepburn
Deerpath Garden Club of Lake Forest
Calendar of Events 
Special Note:
Only dates are listed. Program details can be found in the Member's Section of this site.
2019-2020
August 15, 2019               Board Meeting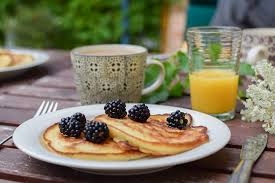 August 22, 2019               Opening General Meeting with Breakfast
September 19, 2019       Board Meeting
September 26, 2019       Sylvia's Docent Led Tour of Graceland Cemetery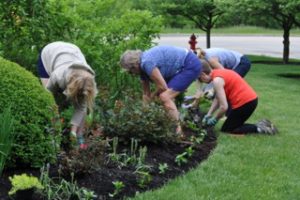 October 24, 2019             Board Meeting
October 31, 2019            Putting the Garden to Bed
November 14, 2019        Board Meeting
November 21, 2019     Making a Holiday Arrangement
December 2019          Holiday Luncheon and Show (Date TBD)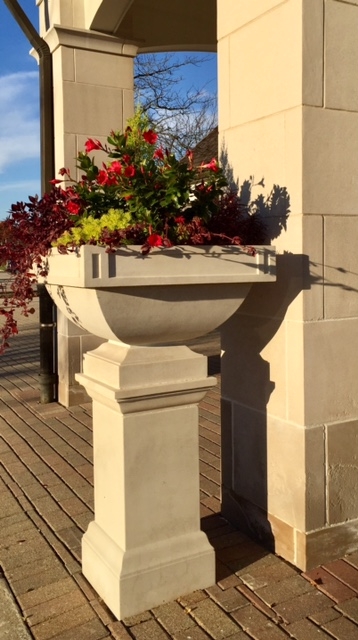 January 23, 2020            Board Meeting
January 30, 2020            The Secret Life of Cranes

February 20, 2020         Creating Your Best Garden
March 19, 2020               Board Meeting
March 26, 2020               TBD
April 23, 2020                  Board Meeting
April 30, 2020                  Art in Bloom Field Trip to Milwaukee
May 21, 2020              Board Meeting
May 28, 2020              Planting West Train Station Garden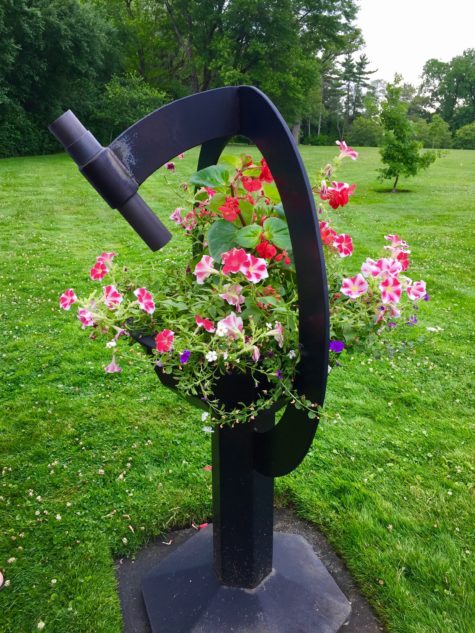 June 2020                  Date TBD for Club Luncheon

---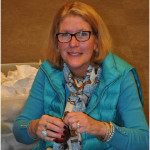 Cindy Ramadan, DPGC President /2015-2019
---

To access a printable copy of the site map of the public portion of this website, click here: Site Map of DPGC Website
---
Click on the picture below to contact us: