Welcome to Deerpath Garden Club of Lake Forest!
Ex hortorum cultu, patientia, sapientia et amicita florebunt…
Through gardening, patience, knowledge and friendship will blossom.
Sunrise at the Lake
          What a way to start your day…a beautiful walk at our lakefront!                          Photo Credit: Sherri Nichols
---
Members' Slideshow
Our President, Cindy Ramadan, visited  the "Asia in Bloom" show and shared her beautiful photos for all to enjoy, which will inspire you to go see this annual display at the Chicago Botanic Garden:
https://www.chicagobotanic.org/orchid

The slide show will pause if your cursor hovers near the picture. Move your cursor away, and the picture will advance. Or, click on the arrows.
"I have a garden of my own,
Shining with flow'rs of ev'ry hue;
I lov'd it dearly while alone,
But I shall love it more with you."
– Thomas Moore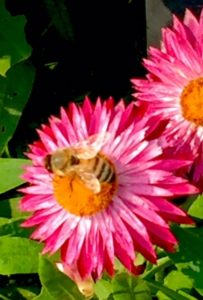 "Alone we can do so little, together we can do so much."
–Helen Keller
We Are…
The Deerpath Garden Club of Lake Forest, a garden of friends serving the Lake Forest/Lake Bluff Community
 We Share…
Educational programs with our membership and community
We Contribute…
Design and maintenance of civic gardens
Time, talent and funds toward local civic beautification projects
---
It doesn't get any sweeter!
A pretty little blossom with your yummy dessert!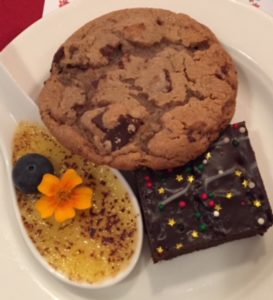 Photo Credit: Bonita Friedland
Nancy's forsythia bloomed in balmy December!
Photo Credit: Nancy Knollenberg

---
A photograph of the late Priscilla Billington, along with the following has been installed in the lobby of the Telegraph Road Train Station:
The Deerpath Garden Club of Lake Forest is most grateful to the late Priscilla Billington, a long-time Lake Forest resident and a 35-year member of our garden club.  Because of her donation, the public enjoys the beautiful urns that grace the west doors of this train station.  We honor her spirit and her life and thank her for her generosity.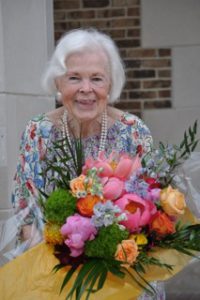 Photo Credit: Sherri Nichols
---
Thanks to Member Sherri N., the following information has been updated. Flooding has occurred, putting the global seed vault in peril due to climate change:
https://www.theguardian.com/environment/2017/may/19/arctic-stronghold-of-worlds-seeds-flooded-after-permafrost-melts
Learn about the Svalbard Global Seed Vault, located in the Arctic Tundra, burrowed into a mountain. It contains 1/2 billion seeds from countries all over the world, to safeguard the world's food supply in the event of a global disaster.
Click on the arrow and if the screen is black when the page opens, look for the arrow on the lower left and click on it. The video will begin.
---
To plant a garden is to believe in tomorrow.

                                                                                      ~Audrey Hepburn
Deerpath Garden Club of Lake Forest
Calendar of Events 
Special Note:
Only dates are listed. Program details can be found in the Member's Section of this site.
2017-2018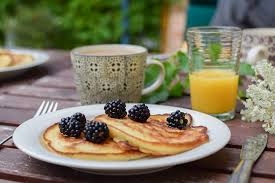 August 24, 2017               Board Meeting
August 31, 2017               Opening General Meeting with Breakfast
September 21, 2017       Board Meeting
September 28, 2017       General Meeting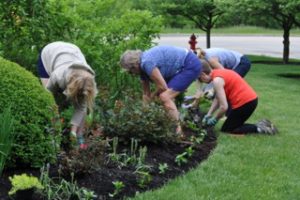 October 19, 2017             Board Meeting
October 26, 2017             Gardens to Bed
November 9, 2017        Board Meeting
Wednesday, November 29, 2017     Cooking with Herbs, Inovasi
December 7, 2017          Holiday Luncheon and Show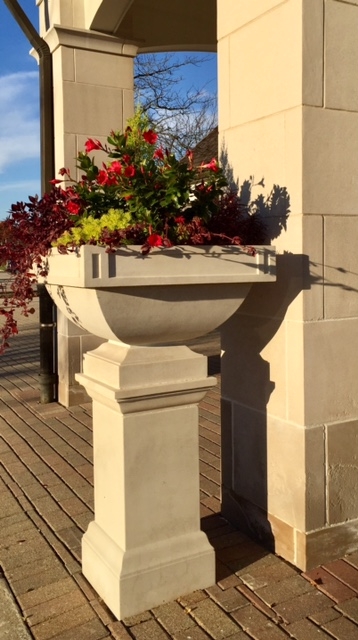 January 18, 2018            Board Meeting
January 25, 2018            Making a Wreath with Herbs at CROYA

February 15, 2018          Board Meeting
February 22, 2018          General Meeting
March 15, 2018               Board Meeting
March 22, 2018               General Meeting
April 12, 2018                Field Trip to Milwaukee
April 19, 2018                  Board Meeting
April 26, 2018                  General Meeting
May 17, 2018                   Board Meeting
May 24, 2018                   General Meeting–Planting Garden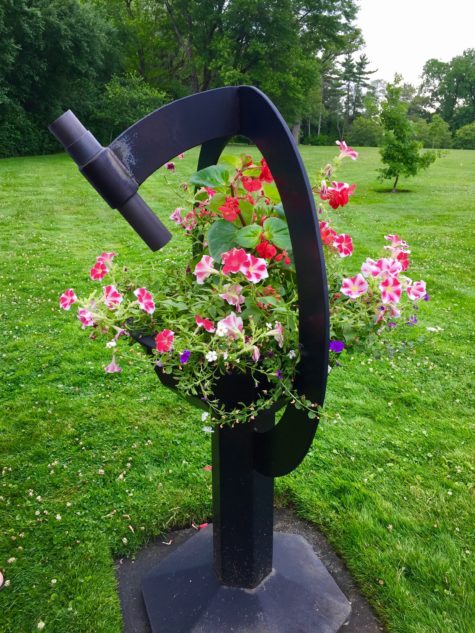 June 2018                        Garden Club Luncheon–TBD

---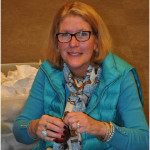 Cindy Ramadan, DPGC President /2015-2019
---

To access a printable copy of the site map of the public portion of this website, click here: Site Map of DPGC Website
---
Click on the picture below to contact us: