Check Out the Beautiful Flowers in Our Garden
2020
Thank you, Sherri Nichols and Terry Wright for taking photos so all can enjoy. The colors are spectacular!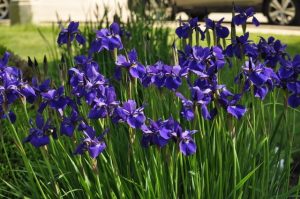 ---
Train Station Garden Planting 2020
---
Springtime Fritillaria Blooming in Our Train Station Garden, 2019

Photo Credit: Nancy Knollenberg
Fritillaria: https://g.co/kgs/UWE7NY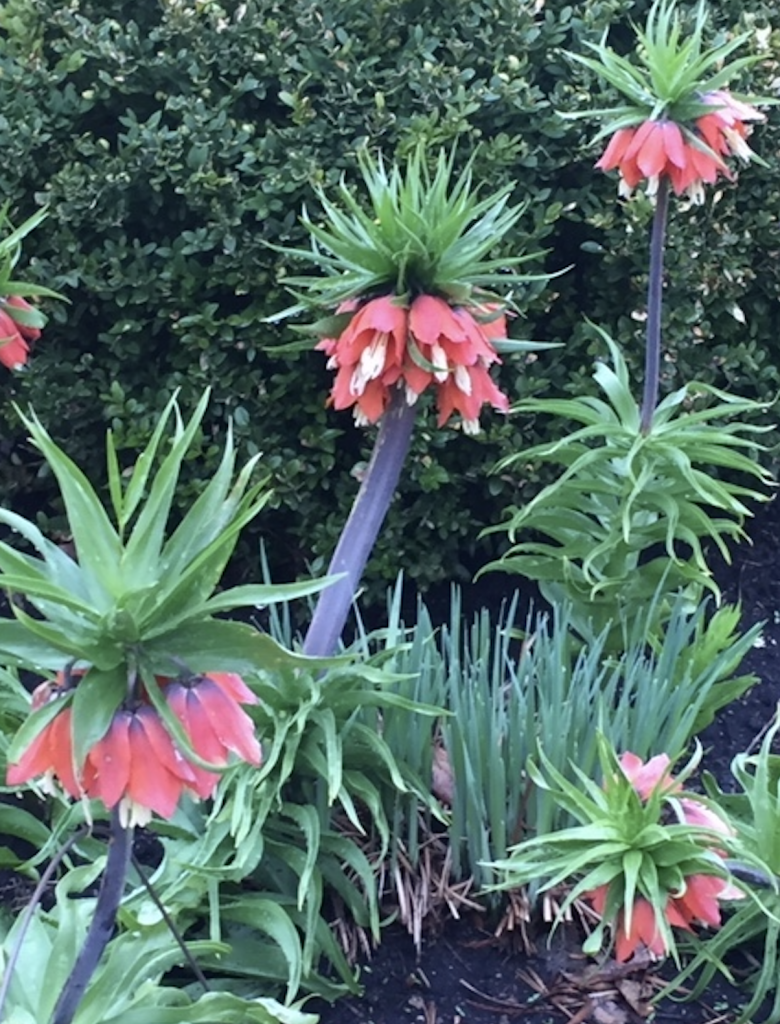 ---
To read about our newest garden on Telegraph Road, our Garden of Remembrance, you will find information and photos on our "Recent Projects" page. Click here: Garden of Remembrance
---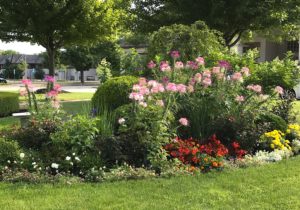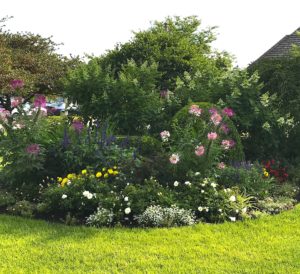 Summer 2018
Thank you, Terry and Sharon for your leadership, along with the efforts of the Train Station Gardens Committee Members, for planning and tending our gardens. The beautiful results show much love and care.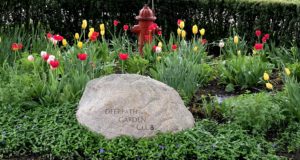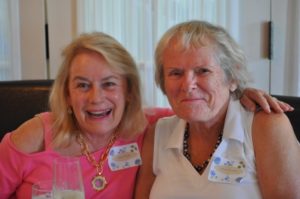 Photos Credit: Terry Wright and Sherri Nichols
---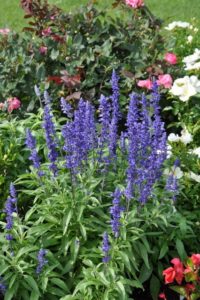 Our Club designed, installed and maintains the gardens at the west train station near Everett Road. Admired by many, the gardens are tended with care and love. At the south end of the garden, you will find a Blue Star Memorial marker to honor our service men and women. Gracing the west entrance to the station house are two lovely urns, dedicated to the memory of long-time member Priscilla Billington.
Moving to the east side along the train station platform are a series of coffee trees, also donated by Deerpath Garden Club. Continuing east, on the other side of the tracks and down an embankment, is a mini garden intended to bring color and cheer to all who pass by. Here are some photographs of the main garden in all of its summer glory.
If you are ever in the neighborhood, you are cordially invited to visit and rest awhile on one of the benches…but, be sure to give yourself enough time to smell the roses and enjoy the tranquility a beautiful garden inspires.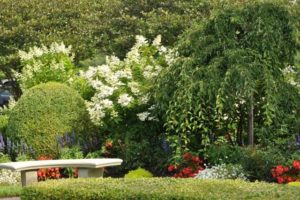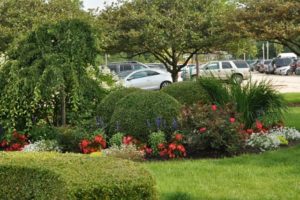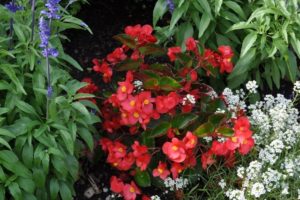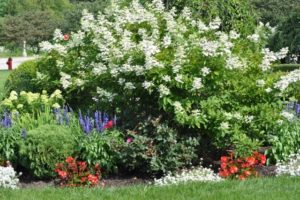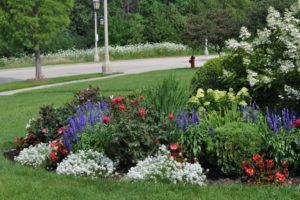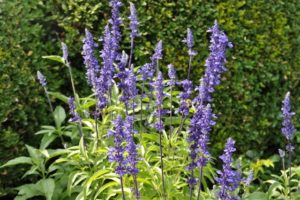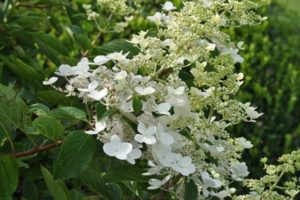 Photos Credit: Sherri Nichols